Is the iMac or the exercise book a better teaching tool for pupils? It's a hot topic for teachers and parents alike in 2008, but it's interesting to see how Nyon pupils fared and what subjects they learnt back in 1908.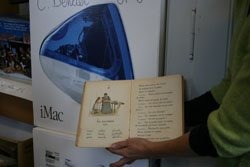 Take a close look at this exercise book from a Nyon pupil and you will see that top of the list was "behaviour". This came before "biblical history" and "reading and writing".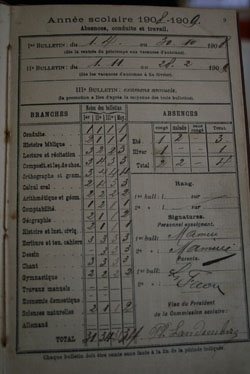 Exercise books and old maps from 1908 were all on display at the Centreville school in Nyon when it opened its doors to the public on Saturday to celebrate its centenary.
In 1908 a pupil had written in his geography book that the population of the USA was 80 million (it is now around 305 million) and in Holland it was 8.5 million (it is now around 16.4 million).
The hand writing in many of the books was perfect, very neat and tidy indeed!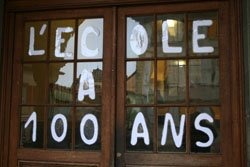 Some things haven't changed from 100 years ago, and that is both children and parents are partial to a slice of cake or a biscuit as the (vente de patisserie) went down very well.