Expat Fair
On Sunday 27th September there will be an Expat Fair held in Morges from 10:00 – 17:00. This fair is now into its third year and gets bigger and better each time. It's a perfect opportunity to meet other expats, pick up information on clubs, schools, churches, businesses in the area, all which can help you integrate into a Swiss lifestyle. Living in Nyon will be there so if you have any questions about living in Nyon and area or you just want to say "hello", then come along, I will be on the stand (booth 67) along with "Know it all Passport", the guidebook to this area a book full of information on living here. Entry to the fair is free and it is organised by Léman events . Along with organising the fair, they also hold various events throughout the year with guest speakers. Check out all the details on the Léman Expat fair site.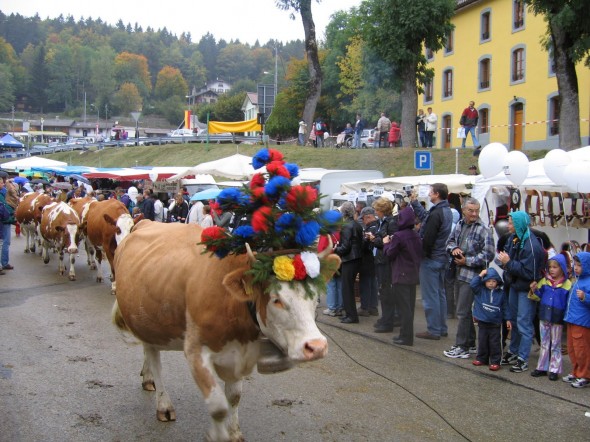 Cows coming down from the mountains
The Desalpe in St Cergue will be held on Saturday the 3rd of October. For those of you who are new to Nyon, this is when the cows are brought down from the mountain to be wintered in the barns.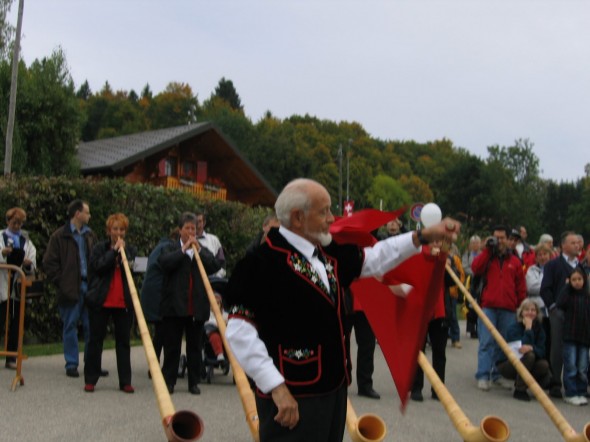 The village of St Cergue, along with other villages in Switzerland mark this occasion by decorating the cows and then they parade them through the village. It starts early, the first cows come down from 08:30 and it continues until 11:30. In the village there are stands, with food (and wine of course) usually there is a choir, Swiss flag throwing etc. It's a good family day out, if you have never been before, it's worth a visit. There are extra trains arranged for this day on the Nyon to St Cergue line as it is a very popular event. Parking can be very tricky, it's much easier to take the train.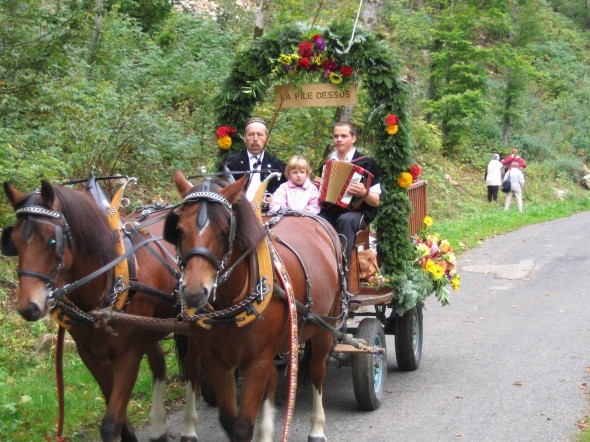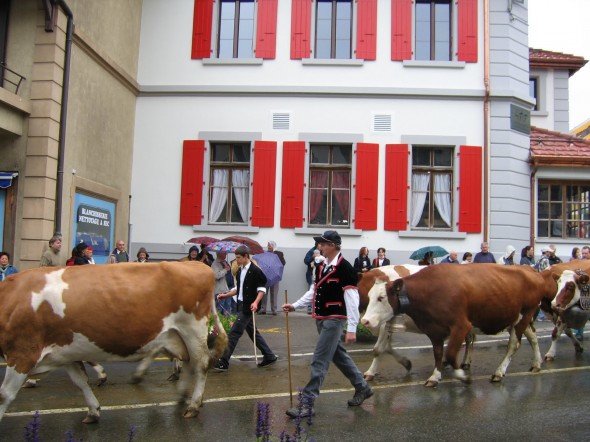 Play in English in Divonne
Also, a date for your diary, there will be a play in English 'Someone Who'll Watch Over Me' by Frank McGuinness performed on October 7th over in Divonne in France just 15 minutes over over the border from Nyon.
It is the story of the determination and imagination of an American doctor, an Irish journalist and an English academic who are being held hostage in the Middle East. They use imagination to keep their spirits up, balancing the grim reality with moments of humour and poignancy. This is not a political play but focusses entirely on the power of the human spirit. McGuinness wrote it after several conversations with Brian Keenan who was taken hostage in 1986 and kept hostage for four years before being released.
The English newspaper, The Guardian, wrote ' funny as well as moving…a wise and wonderful play'. The three actors are Alan Leather, Ian Farley, Gary Bird and it is directed by Sue Humphreys
Oct 7. 8:00pm @ Salle Ausone, Esplanade du Lac, Divonne les Bains, France.
Tickets 12 euros Reservations tel: +33 450 20 12 32 or at the door.
Actors from GEDS are staging this production independently in various venues across the region. For further info call Sue Humphreys Tel: +33 450 20 12 32