Did you know that that Nyon library has a selection of English books to borrow? No? Neither did I until I joined this week and discovered their selection of novels on the second floor. Admittedly it's a smallish collection and stocks only fiction, there are no reference books or guides books, but at a joining fee of CHF 15 per annum for Nyon residents, even if you only took out a few books a year, it still is a good bargain.
If you pay CHF 20 more you can also borrow from their collection of music CDS. Here, there is quite a good choice, from rap to reggae to jazz and classical. The library is open on a Saturday morning too, so you can pick up a book along with shopping at the open air market. There is a reading room too with newspapers and magazines (in French) to read on site, and a photocopier that can be used. Check out their website which gives details of both their adult and childrens libraries (the latter is in a different building).
Don't forget you can also borrow books (this is based on a trust system) from the café tearoom Bibliothee which is open Monday to Friday.
If you want to buy books then there are two places in Nyon for this. First of all, for children, there is the shop called "The Reading Duck" in Grand Rue. This shop stocks childrens literature up to adolescent age. There's a cosy reading area too with bean bags and little tables for children while their parents browse amongst the selections.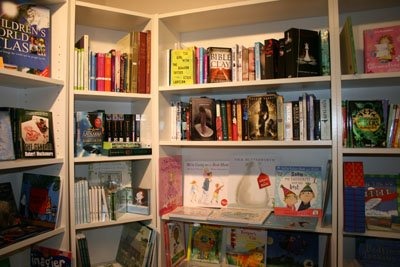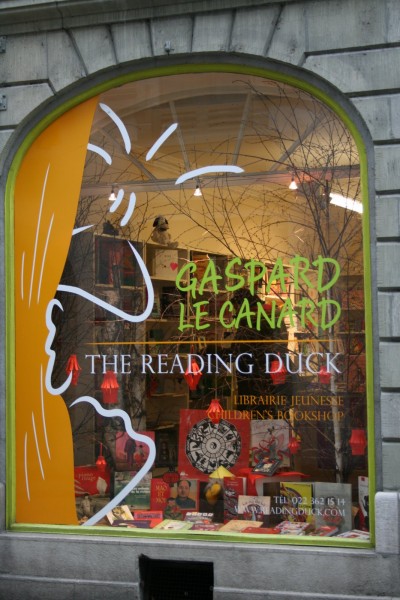 Or over in La Combe shopping centre, Payot bookshop has a selection of English books including some non-fiction, guide books, reference books and some travel books in English.
If you want the greatest selection of English books to borrow, the most comprehensive source can be found in the Geneva English Library, they run a story hour in English for young children on most Wednesday afternoons (check the website for dates)