Business Networking and the Economist on those Online networking sites.
There are a plethora of business associations in the Lake Geneva area, many of which organise networking events. Recent examples have been a talk by the CFO of Ebay International hosted by the British/Swiss Chamber of Commerce, to a Mentorship Café hosted by GWIT. (Geneva Women in International Trade).These events serve a growing need to the employees of multinational companies that continue to relocate to the Nyon and Vaud area. These companies not only new bring new staff, but independent consultants and small businesses spring up on the back of all this new development. All positive news in the current economic climate.
However, if you are one of those people who run a small business and you want to meet others in the same position, how do you get to find out about all the networking events available? Local Bus-Net is an obvious but simple solution to this dilemma – a one stop site, recently created by two entrepreneurs, James Cullinan and Andrea Lung, it aims to list the many networking events in the Romandie area.
Doing business over a glass of wine
James originally from South Africa, has lived for over 16 years in various European cities and says; "I enjoy going to networking events wherever I am in the world. It's fun to do business with a glass of wine in your hand, here in Switzerland some of the events have brought in some fine speakers and I have met some interesting people through them. Yet, although these events are very useful, sometimes you end up meeting the same groups of people in your area and although I've come away with a business card or two, I don't necessarily follow all leads up afterwards. So I hit upon the idea of setting up an umbrella site for networking here for two reasons. Firstly, the site has a calendar that lists all the business events scheduled that month, so in one place you can see everything going on and not miss out on any networking opportunities. Secondly, as the site will also connect independent contractors in the area, (we will link Anglophile networks with Francophone ones) if someone is looking for a specific skill or business, they can use the site to be reminded of what and who there is out there and they can follow up any leads from events they have attended.
The Economist and the Walled Garden
James continues, "The other reason we set this up is a pragmatic one. We recognise that it is time-consuming to build and maintain a business profile on online social networks, let alone several. There was an interesting article in the Economist a while ago called "Everywhere and Nowhere" which likened social networking such as Facebook, Twitter, Flickr, Linked In etc to a walled garden, in that these sites are useful but there is no exchange of content between the garden's boundaries, so you have to keep logging on to each site to share information with other colleagues (see a Common Space blog article that discusses this).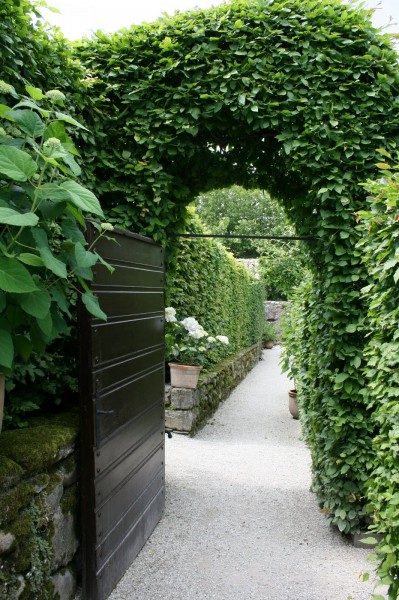 Small businesses do not have a large public relations machine behind them. Rather than develop another fresh profile on our site, and take pains to ensure that it is consistent with the others, we simply offer the opportunity to hyperlink to your preferred profile(s) on our site".
Andrea Lung explains: "I have worked in international project management before and I know that support networks are crucial. If you are a newly arrived expatriate then it takes time to establish your network of friends and associates Plus, for new businesses the burn out rate is fast. You're required to succeed in the first few years. We like to think of this site as a virtual coffee machine to congregate around when you want to meet and get to know others. We have kept the site simple, you don't have to become a member, you don't have to create a profile page, we are simply creating bridges between networks of people. I've have discovered there are a lot of talented business people out there in Suisse Romande, by creating this network of networks we hope to help others improve their business opportunities which in turn will help their enjoyment of living here too.
Quality of life in Switzerland
James chose to live in Switzerland because of the great quality of life it offers and says "since I've moved here it has exceeded all expectations". I live in Lausanne, it's a great city, where the town ends, the vineyards begin, a superb combination. Andrea originally from Hungary agrees; "I live in Pully and it's beautiful, I'm lucky to have the lake and the nature that surrounds it on my doorstep."
Check out the site. A bulletin of upcoming events is emailed out fortnightly.