Even though I have been living in Nyon for over eight years, there are still many small villages and hidden places in the area that I have yet to discover. So last week I was delighted to be taken on a fabulous, personal tour by A Different View to introduce me to some of the things I have been missing. This small specialist company organises personal tours in the Lake Geneva area. Their trips are away from the typical tourist destinations that most of us are familiar with (such as Chateau Chillon etc).
Last week I had restaurants recommended to me along the way, we visited a farm where we bought freshly made cheese direct from the producer, and tasted delicious spicy sausages (the farm has its own *herd of Highland cows.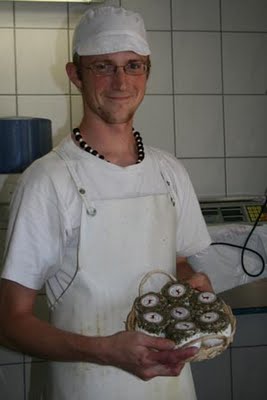 Photo above: Jeremy Rouze – cheesemaker with cheeses from the Association Burnet-Kursner.
Goats' cheeses come either plain and simple or with garlic and parsley, garlic and chives, herbs of Provence, pepper and more! This association supplies local shops with their produce.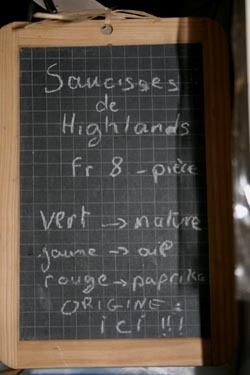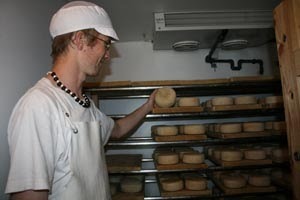 We went on to a tiny but prestigious chocolate shop hidden in the hills, I was shown where some famous people have lived and lodged in the past, from Peter Ustinov to Winston Churchill.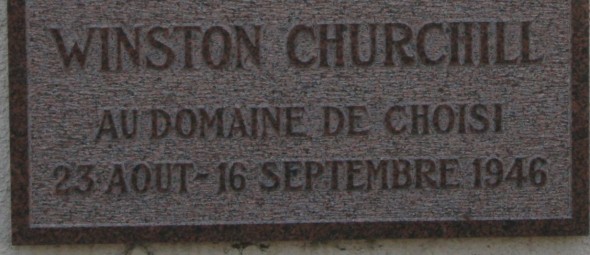 To where some famous people live now (though some of these places will remain a secret to protect their privacy)! We stopped at lovely places for walks and went to some interesting hamlets and villages and auberges for food and refreshments. The sun was so bright and weather was so hot that day that many of my photos were a bit"washed out" but there some superb photo opportunities on this trip.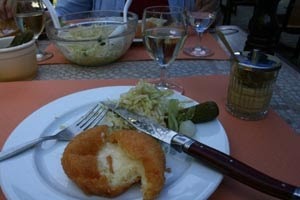 Autumn Brisolée.
Every autumn during the grape picking season, there is a tradition here to gather chestnuts and make a meal called Brisolée. This consists of freshly roasted chestnuts and other specialities of the region: rye bread, mountain cheese, dried meat, grapes, apple slices and moût, (the unfermented juice from the first pressing of grapes). A Different View will be organising various
walking tours
to savour the brisolée and the moût, along with taking their customers around some fabulous scenery and to more hidden places. I have yet to try to Brisolée so I will definitely be on one of their tours for this! Check out their site for this Autumn's itinerary and also see the
feature
on them in Time magazine (and the stunning
photo
that accompanies it).
* I read on Wikipedia that although groups of cattle are generally called herds, a group of highlands is known as a "fold". They were also known as kyloes in Scots.
(I'll check this out to confirm).