"Children don't seem to receive many letters or parcels in the post any more " says Belinda McBride, one of the founders of Le Castor Bleu, a local craft kit enterprise based in the pretty village of Crans.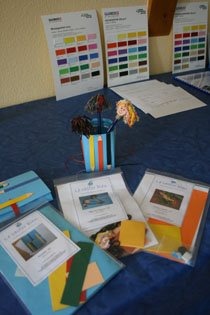 "So, to get a packet by post and addressed purely to them (and not to their parents), is fun and exciting. They never know what will be in it, as the contents vary from month to month".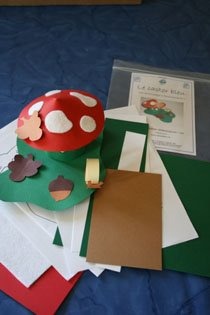 In the mystery parcels are creative kits which a child can construct via English or French instructions. The day I visited the Castor Bleu team in Crans they were surrounded by hundreds of orange and black beads, reams of paper and string, as they were in the process of constructing a "batmobile" for the October parcels for Halloween.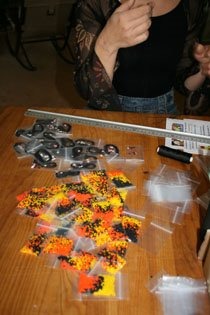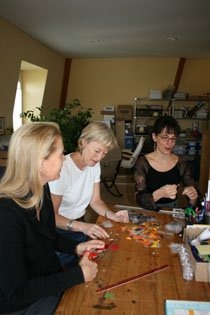 They explained
"We send the kits out round about the 25th of each month and the children have come to expect this so we don't disappoint. We have the whole of our kit ideas planned for 2009 in order that we can keep to schedule. Some ideas work, some don't, so we try them all out many times before we decide on the optimum one. They must fit our criteria of the child being able to do the kit on their own, perhaps with a bit of help from a parent who isn't far away. We have six children amongst us, so we have had plenty of "hands on" experience!"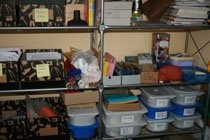 The team are three business women, Belinda from the UK, Pamela a Swiss Canadian and Natalie from Switzerland. All have art related backgrounds so perhaps it was inevitable that they would get together to create an art based business.
Belinda lives in Crans and loves the village. She says, "There is a library, an village shop, a butcher, a pharmacy and a Post Office, so the village is well serviced. Plus there's a modern village school. There are over 47 different nationalities in the village amongst its 2,000 citizens young, old, married and single".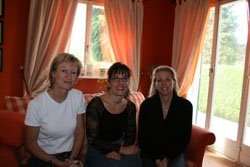 she also says:
"As to the business we all work together as a team coming up with ideas, creating the kits, and then parcelling them up to send them out. We work on them each morning, sometimes we get so involved and carried away with the work, we are in danger of forgetting to go to our other afternoon jobs".
"With the busy Christmas retail season coming up, we will now be working full tilt to exhibit at markets and get ready for orders. Parents, grandparents and friends can order a year of creative kits for a child so it makes a good Christmas present and they are popular as birthday party gifts".
A year into the business the threesome have found that the business is growing surely, but surely. They source most of their materials from Swiss manufacturers which helps to guarantee the quality and keeps down costs.
Kits can be bought from their on-line shop , at CHF 8 individually, or through a 12 month subscription of CHF 96.They also offer a small choice of kits designed especially for Birthday parties.
Castor Bleu will be at the Christmas market in Bellevue Saturday and Sunday 29th and 30th November